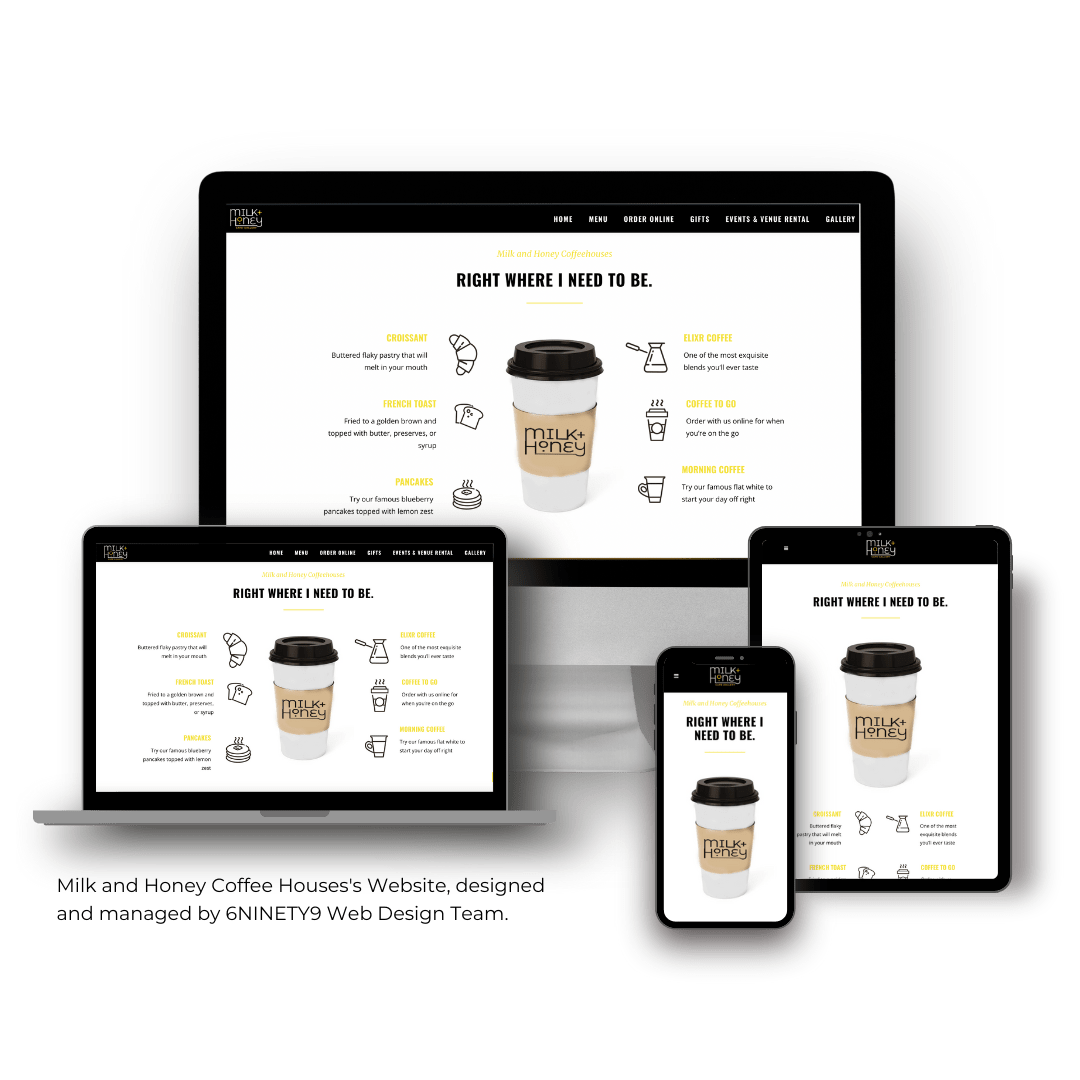 WE ARE
6NINETY9
6Ninety9 Wilmington Delaware Web Design, has a team of web designers & expert marketers with keen eyes for mobile design. These skills are utilized to help Delaware small businesses compete against large competitors.
Your customers are likely to be using their phone more than their desktop computer. Our designs are tailored for the mobile user experience. Your customers will love you for it and your competitors will envy you!
GET A FREE WEBSITE AUDIT
YOU MAY BE LOSING SALES
Use our 28-point assessment to find out what issues your website has so you can improve sales today!
OUR
SERVICES
Choose the service you need to elevate your business to the next level. Each service can be packaged together or sold separately.
Delaware Web Design
Affordable websites with a variety of features to giving Delaware businesses a leg-up on their largest competitors.
Web Management
Every month we will keep your SEO up-to-date, content fresh and make changes to keep customers coming.
Google Boosting
When your customers and prospects use Google search, we will make sure they see your business every time.
OUR
FEATURES
Below are some unique features we offer that will make your experience with us special.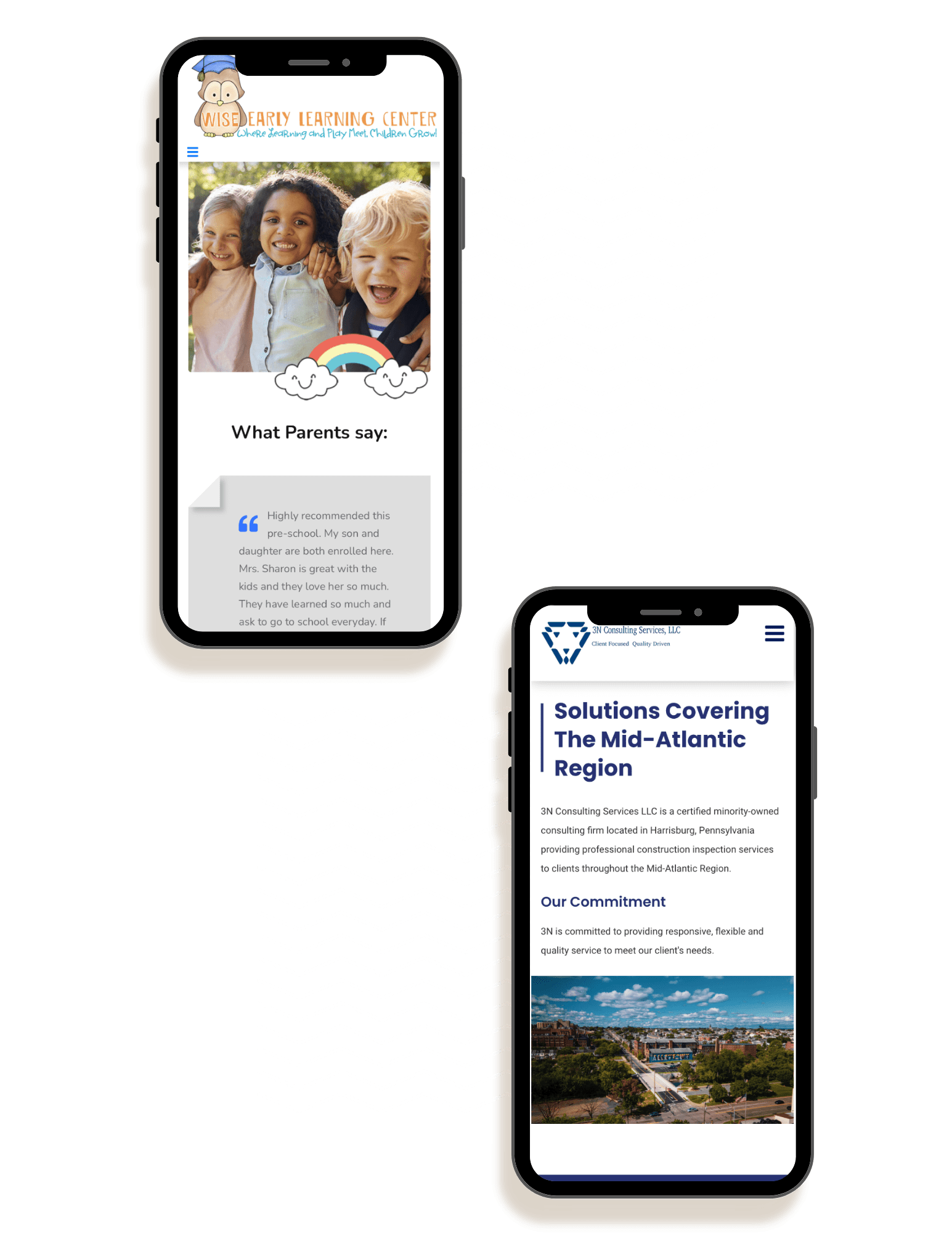 Unlimited Revisions
We understand your website is a big deal and you want it to be perfect. We will make as many changes as you need.
Full Service
We will include your domain name, hosting, email address account and a SSL certification when we complete your website.
Green Practices
We follow an honest and green business philosophy, so our prices are always flat-rate with no hidden fees or additional costs for website features.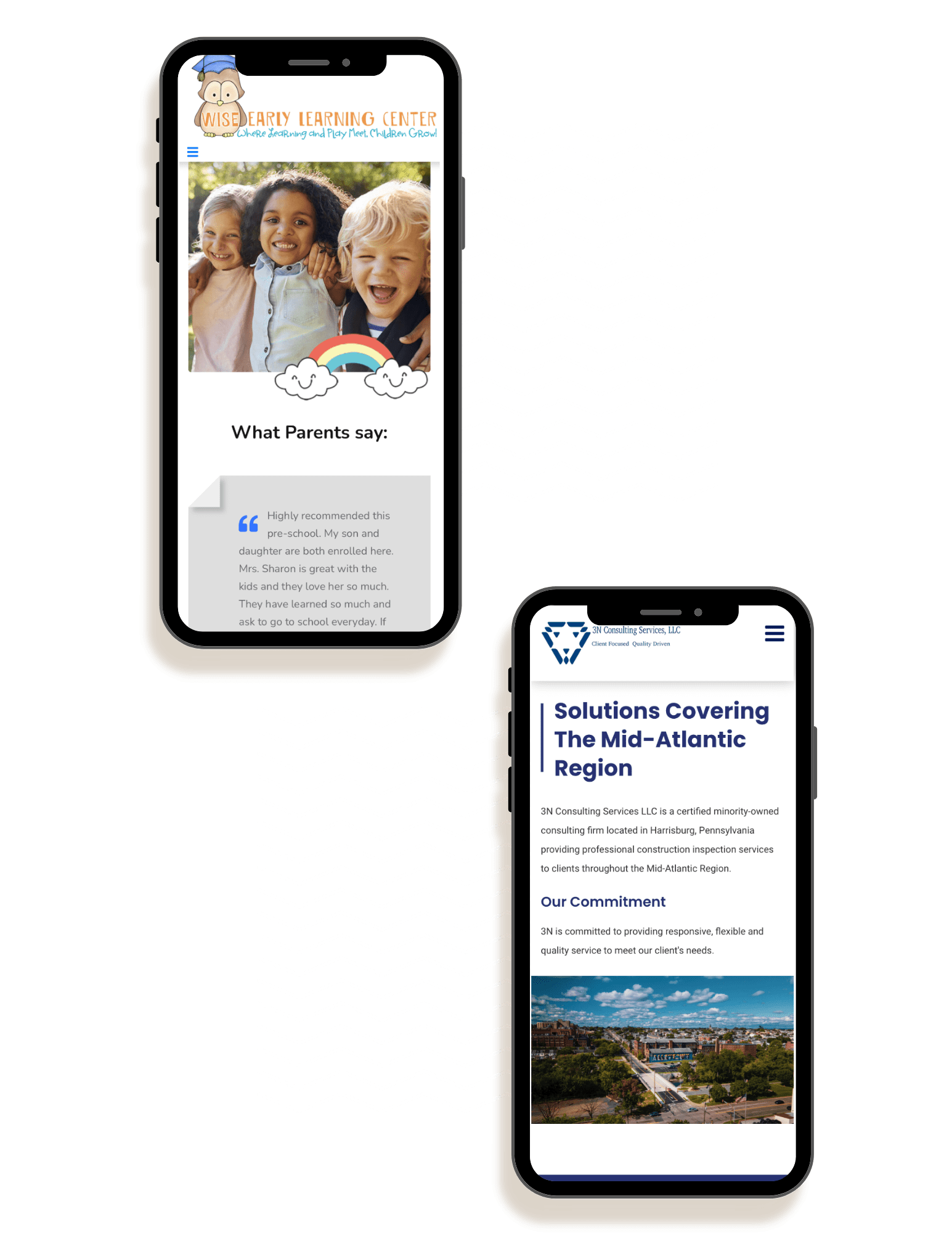 Search Engine Visibility
WordPress search engine optimization (SEO) plugin reviews your pages and automatically handles your basic SEO needs so Google can find your site.
Responsive
We're easy to reach. You have the ability to contact us by phone, email or chat with us online! Choose the method that's best for you.
Secure Hosting
We offer secure hosting through GoDaddy with high-performance features like load-balanced servers, which are ready for traffic spikes.
SUBSCRIBE TO OUR NEWSLETTER
Stay informed on topics around human resources, marketing, social media, business growth, sales, web design, and more!
OUR
PROCESS
6Ninety9 Wilmington Delaware Web Design team has more than 12+ years of experience building websites, so we know what questions to ask and how to get a website done right, the first time! We put our heads together to develop the perfect process to deliver your website within 2-4 weeks.
Consultation
Discussing your project in detail and asking questions to deliver the best website
Development
Building out the custom website, writing SEO and adding your content
Review & Test
Making sure we got everything right and the website runs smoothly
Awesome Website
Designed for mobile users. A website your customers love and competitors envy
LATEST POST
Check out some recent blog posts with marketing tips you can implement in your business today.
Here's an overview of mobile websites versus apps, the different purposes they serve, and how to decide which is right for your business.
July 8, 2022
Wilmington is full of hidden gems, so we have to take a moment to tell you all about our favorite restaurants you should check out today.
May 25, 2022
Delaware is often known for their 0% sales tax. Well, now there are some fast growing startups calling DE home you need to keep an eye on.
ARE YOU EXCITED TO WORK WITH 6NINETY9 WEB DESIGN?
Let's get started! Tell us about your business.
WHAT PEOPLE ARE SAYING
Working with 6Ninety9 Wilmington on a project was great! Very professional and responsive in a timely manner.

The 6NINETY9 Team is awesome! They helped us redesign our website and create a fresh new look for the school!. The process allowed us to rethink the format, purge under utilized space and create new content to address the changing needs of the families we serve. The end product has increased our ability to communicate in a timely and effective way.

I would highly recommend 699 web design, I worked with Donte' he is very knowledgeable and always available to assist with any questions or concerns. I will definitely be using this business again.